Meet Ambassadors Coordinators
The Ambassadors Coordinators are admission volunteers available to answer your questions about life at Northwestern.
Read more about the Ambassadors Coordinators here, and email ambassadors@northwestern.edu today to get connected to a penpal! 
You can also download the Open Minds publication to meet more of our students.
Alexandria Bobbitt
Class of 2016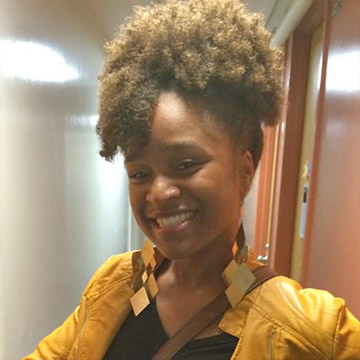 Hi Guys! My name is Alexandria Bobbitt and I am a junior taking classes that help me to understand people and the impacts of Education and Social Policy, studying Human Development and Psychological Services (HDPS) with a minor in African American Studies. I know that was a mouthful, but really these are the areas of study that will help me do what I want to do which is work with children. I want to be a counselor and work with underprivileged children. My HDPS classes enable me to learn more about the counseling practice, and individuals along with the way their environment impacts their development, and it is crucial to tie in African American studies to understand the environment, laws, histories, and stereotypes that oppress people today.  I have learned a lot about myself through my studies and I am excited for the last year!
I love working with Ambassadors because Northwestern is loaded with resources, opportunity, academic excellence, and amazing people that often times students of color never take advantage of. I want to get the word out and encourage more black students to come to NU!
Malik Dent
Class of 2016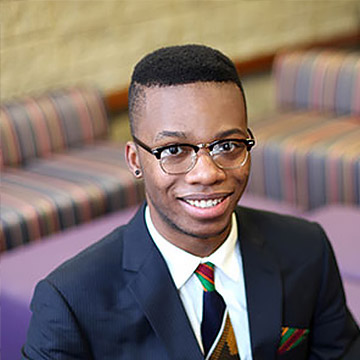 My name is Malik Dent and I am currently a junior studying Human Development Psychological Services (HDPS). I'm aspiring to become a Pediatrician. I chose to major in HDPS for a variety of reasons. HDPS is in the School of Education & Social Policy, which has one of the best support systems out of all of the colleges at Northwestern University. HDPS also combines a lot of different areas of studies ranging from psychology to sociology, which has made me view a lot of health related issues in a wider form.
I've been working for Ambassadors since my freshman year, and it has been one of the best decisions I've made during my college journey. I enjoy meeting and talking with prospective students.
Max Unthank
Class of 2017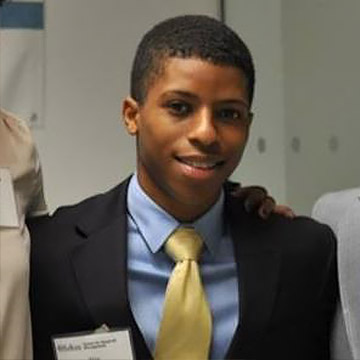 Hello! I am currently a sophomore and I am majoring in Communication Studies in the School of Communications. I chose to major in Comm because I am looking to combine my degree with the Integrated Marketing Communications certificate and go into a career in marketing.
I chose to be an Ambassadors Coordinator at Northwestern because I want to see the campus become more diverse. It is my goal to continue to experience new cultures, ideas, and people along with my fellow Northwestern students.
Back to top