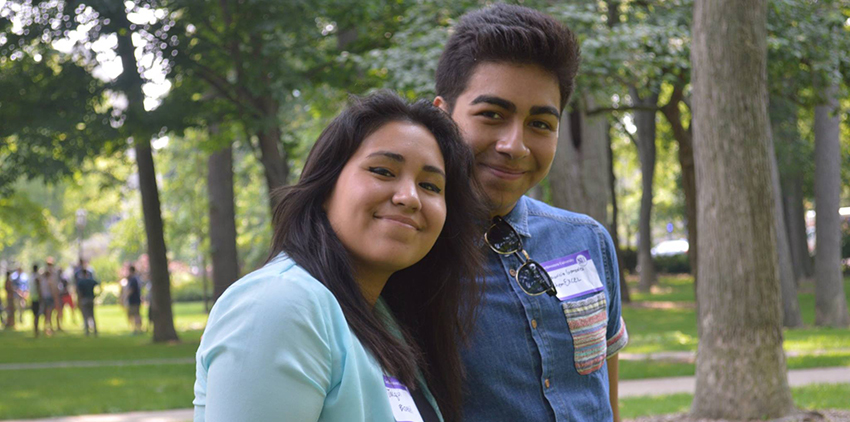 About the program
Bridge students arrive five weeks before Wildcat Welcome and live on campus along with a team of enthusiastic peer counselors.
During the first two weeks, students take two classes together, "Quantitative Reasoning" and "Introduction to Critical Thinking in the Humanities and Social Sciences."
In weeks three and four, students take one of four classes that they choose, each an opportunity to apply skills emphasized in weeks one and two.  The possibilities include "Problem Solving in Chemistry," "Problem Solving In Economics," "Asking—and Answering—Questions in the Humanities and Social Sciences," or "Introduction to Journalism" (for Medill students only).
In the final week of the program, students work on team projects, meet with a College Adviser, and move into their fall-quarter residence halls.
Students who successfully complete the program receive two elective credits. Bridge courses are taken Pass/No Pass.
For more information
Contact Dr. Luke Flores, Assistant Director of First-Year & Transition Programs at L-Flores2@northwestern.edu.
2019 Program Dates
August 11 to September 13
Back to top