Academic Support
Where personal attention meets world-class resources
At Northwestern you'll find the assets of a large research university...and professors who know your name.
Here you can find information about resources such as the University Library, which ranks 11th among private universities in the United States for its immense and varied collections. Other sources of academic support include our many advising offices and state-of-the-art technology across campus.
Libraries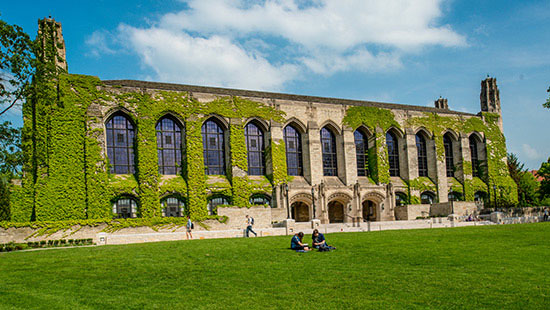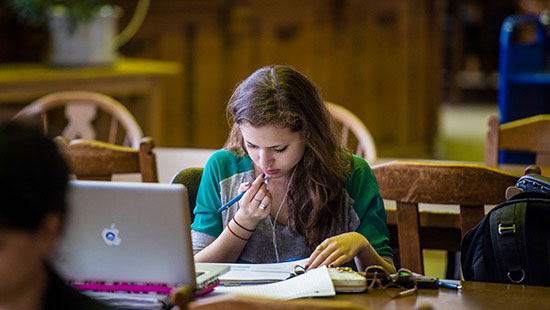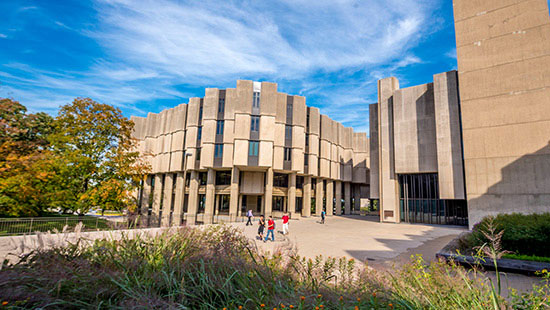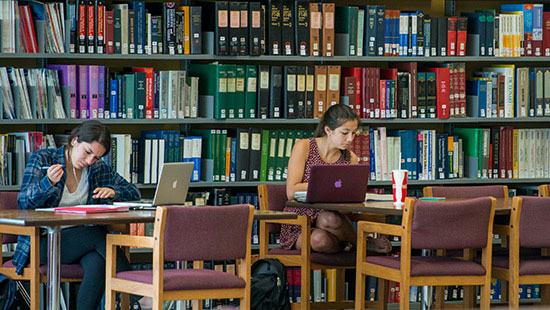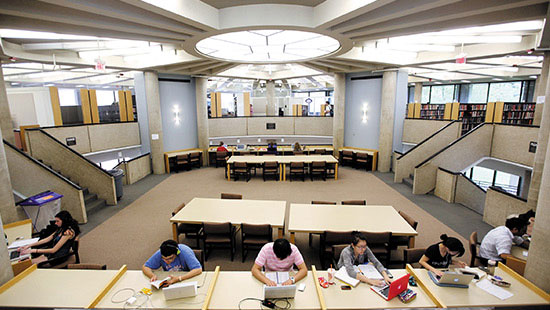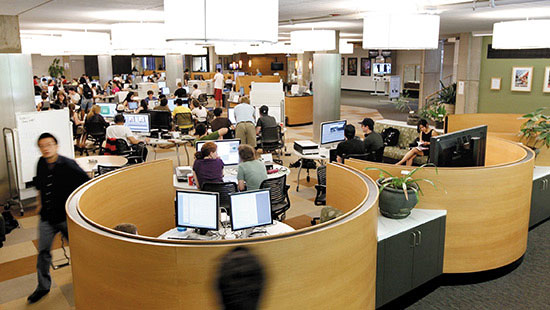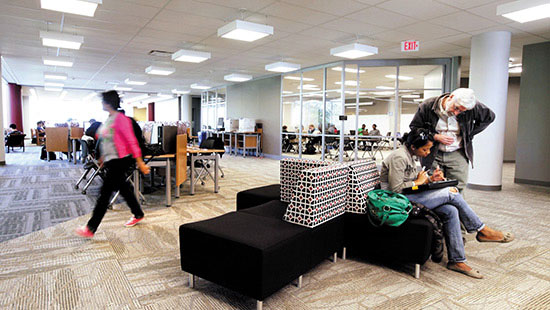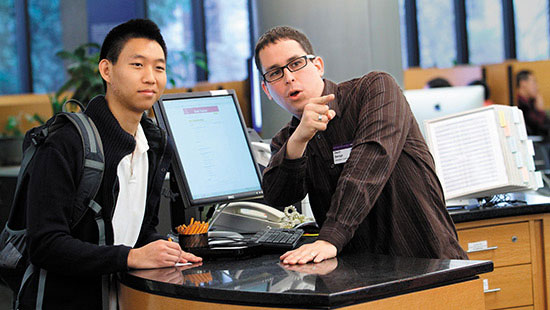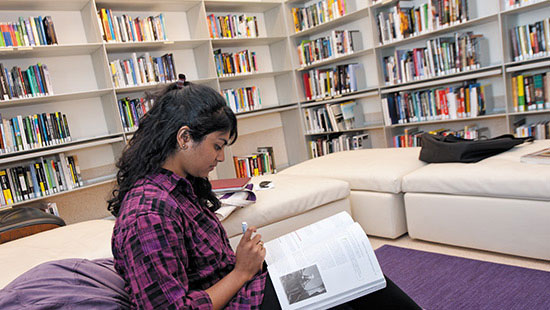 The library's holdings include extensive backfiles of newspapers and periodicals, scientific documents, medieval manuscripts and the full text of every book, pamphlet or broadside published in the United States between 1639 and 1829. It is home to special collections, such as the Melville J. Herskovits Library of African Studies, containing rare recordings and source materials on Africana from pre-colonial times to present.
Supplementing the main library are the Boas Mathematics Library and the Seeley G. Mudd Library for Science and Engineering. The Charles L. Deering Library is home to the Music Library, art collections and map collections, University Archives and the Charles L. Deering McCormick Library of Special Collections. About 30 minutes away are the Chicago campus libraries of the Feinberg School of Medicine, the School of Law and the School of Professional Studies.
All library resources are available to undergraduates.
4.6 million
volumes in the combined University collection
Collected holdings:
Printed books
E-books
Manuscripts
Print journals
Electronic journals
Audio files
Film and video
Graphic images
Maps and charts
Microforms

Archives
Student Services
Advising
Each Northwestern school is staffed with advisers to provide guidance and academic support. In addition, the following University offices offer academic counsel.
Undergraduate Advising will help you navigate Northwestern's network of advising support. S

chools, colleges, and offices have their own set of advisors to help you

 explore your academic opportunities and nourish your personal growth.
For times when you need a bit of support, the office of Academic Support and Learning Advancement along with the Undergraduate Academic Resource Portal can help you find study groups, tutoring, and other resources. 
Northwestern Career Advancement offers career fairs, group sessions and individual meetings with career counselors. Its website also provides information on clarifying goals, meeting with recruiters, navigating the application process and more.
Computing Services
Northwestern's Information Technology division supports academic and research computing for the University. It maintains a number of public computing facilities with Macs, PCs and UNIX workstations that provide access to application programs, instructional software and network resources. All academic and administrative buildings, as well as student residences, are connected to NUNet, the campus network. NUNet supports electronic mail and communication services for the Northwestern community.