The Residential Experience
Uniquely Northwestern
The Residential Experience
Everything is within reach in your residential area, and your building is more than a place to sleep.
Note: For the most up-to-date information about the residential experience, including the potential impact of COVID-19, please see the Residential Services website.
Incoming first-year students live in residence halls, residential colleges, and/or special-interest housing (including fraternities and sororities) during their first two years on campus and these options remain open to students throughout their time at Northwestern. All buildings are part of a residential area, each of which consists of a cluster of buildings with common features, services, and staffing. Students are encouraged to live beyond their building, enjoy nearby amenities, and get to know a wider circle of neighbors over meals and through programming.
Housing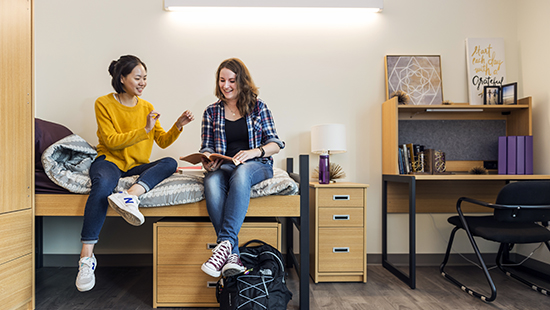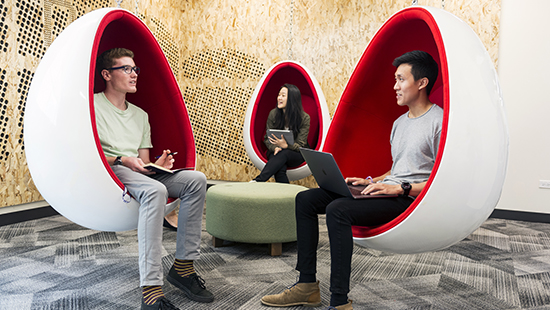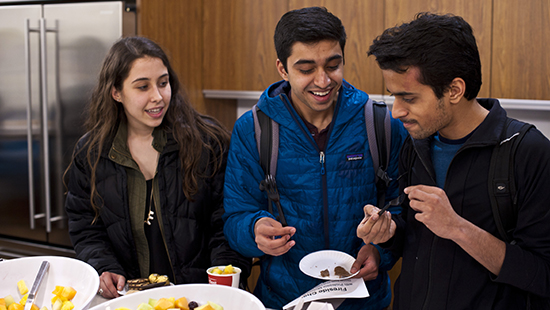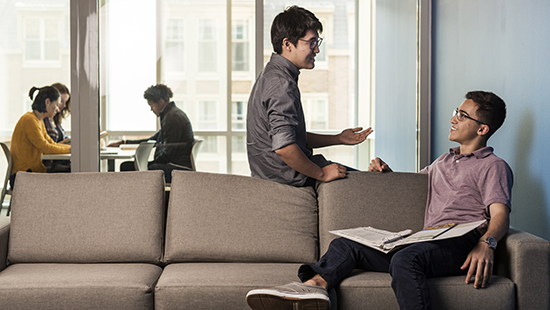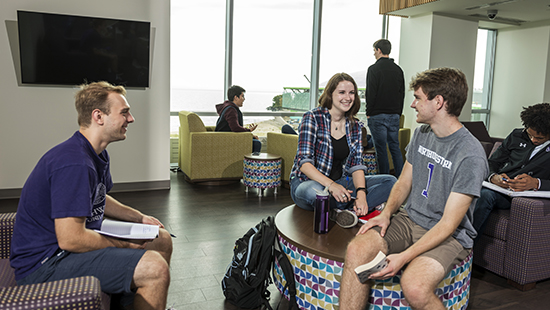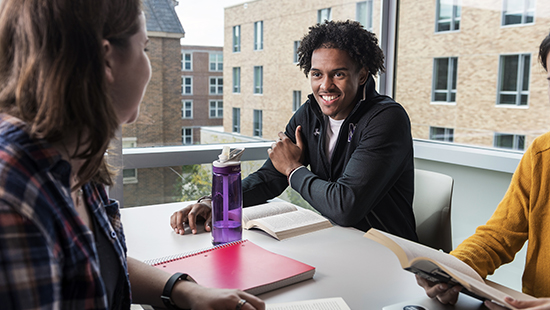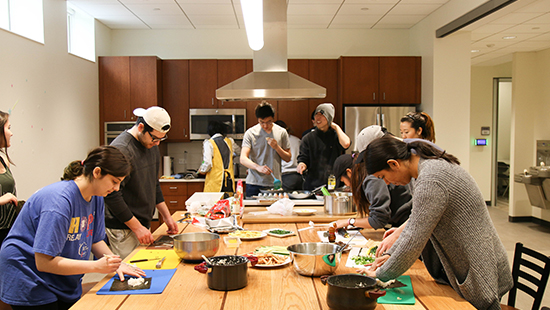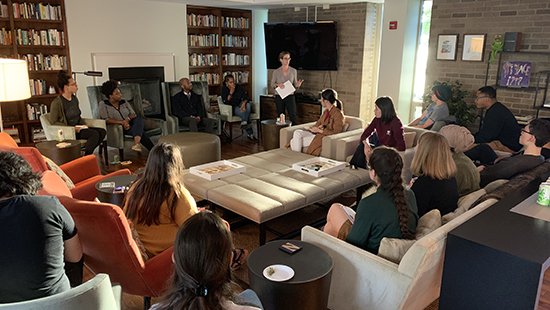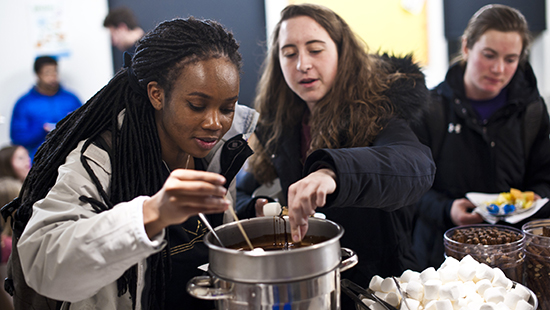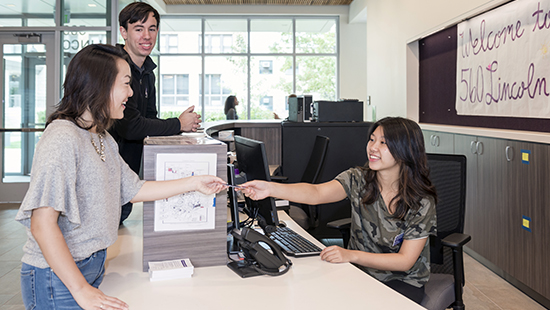 With buildings ranging in size from a few dozen to a few hundred residents, you'll find the perfect place to fit in, both academically and socially. Regardless of where you live, you'll find everything the campus has to offer within your residential area or nearby.
26
unique campus residences
A few perks of campus living:
Internet
Cable TV
Housekeeping
24/7 maintenance
Mail
Free laundry
Vending
24/7 staff support
Dining
Serving inclusive options for students daily, delicious chef-Inspired meals that are as diverse as our Northwestern community.
Our goal is to meet the needs of students with a focus on fresh foods prepared with care so that everyone feels included and valued. This is what we call Inclusive Dining. We offer choices that meet the diverse needs of our student population, including many vegetarian and vegan options within our 4 residential dining commons as well as our many retail locations throughout campus. We also offer two Kosher Kitchens (at Allison and Elder dining commons), and Halal meals are available at every dining common upon request. Our Pure Eats stations located within each dining commons feature meals that are simply prepared, avoiding gluten and the top 9 allergens. Foster Walker-East provides an entirely Pure Eats dining experience. With over 15 retail and residential locations on campus to try, we know there is something delicious for everyone.
Dining websites:
Northwestern Dining