Bio&ChemEXCEL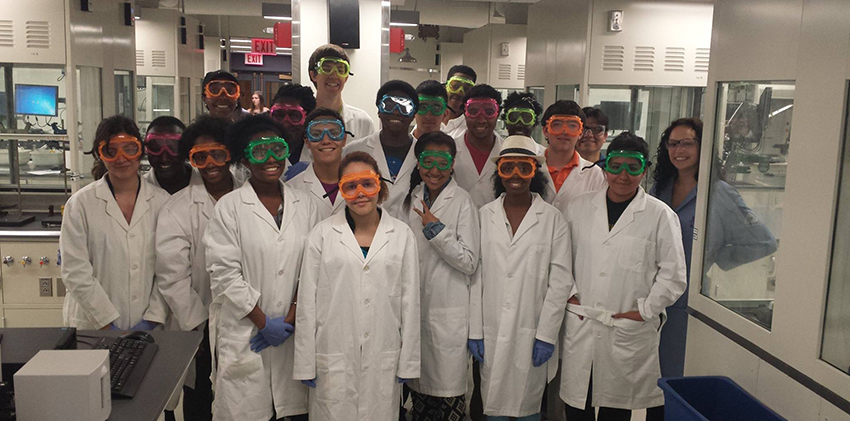 Bio&ChemEXCEL is an intensive five-week summer program for incoming students to the Weinberg College of Arts and Sciences.
About the Program
Bio&ChemEXCEL is designed to prepare students for the typical course load of a pre-med or science major at Northwestern University. Our courses include preparation in chemistry, calculus, biology, and leadership, and are offered at multiple levels to accommodate students with different academic backgrounds.
You will live on-campus along with your classmates and a team of undergraduate counselors. The counselors are former program participants who will offer academic support, lead community building events, and give you honest, meaningful advice on how to succeed at Northwestern University. In this program, you will get to know more about the true college experience, your classmates, and yourself.
Students who complete the program will receive two academic credits (with letter grades), and will get preferred admission to NU Bioscientist, our first-year research preparatory program, and/or the Arch Scholars Peer Mentoring program, which pairs students with upperclassmen mentors to help guide and support them through their transition to Northwestern.
The program is free to attend.
VISIT THE Bio&Chem EXCEL webpage
2023 Program Dates
June 24 – July 29, 2023
For more information, contact Dr. Luke Flores, Assistant Director of First-Year & Transition Programs at L-Flores2@northwestern.edu.