Bio&ChemEXCEL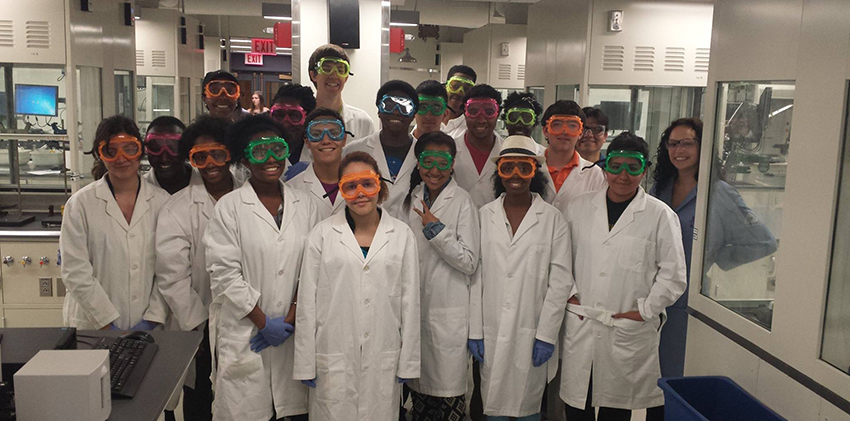 Bio&ChemEXCEL is an intensive five-week residential summer program for incoming students to the Weinberg College of Arts and Sciences.
About the Program
Bio&ChemEXCEL is designed to prepare students for the typical course load of a pre-med or science major at Northwestern University. Our courses include preparation in chemistry, calculus, biology, and leadership, and are offered at multiple levels to accommodate students with different academic backgrounds.
In addition to our coursework, students will participate in meet-and-greets with Northwestern faculty and staff members, workshops to develop effective study skills, as well as visits to research laboratories, core facilities, and the Feinberg School of Medicine.
Students who complete the program will receive two academic credits (with letter grades), and will get preferred admission to NU Bioscientist, our first-year research preparatory program, and/or the Arch Scholars Peer Mentoring program, which pairs students with upperclassmen mentors to help guide and support them through their transition to Northwestern.
The program is free to attend – the University will cover the costs of tuition, housing, food, books, and program-sponsored events. We can provide airfare for students who live more than 2 hours away from campus.
VISIT THE Bio&Chem EXCEL webpage
2020 Program Dates
June 28 to August 1, 2020
For more information, contact Dr. Luke Flores, Assistant Director of First-Year & Transition Programs at L-Flores2@northwestern.edu.