Connect with our Global Wildcats
Interested in learning about the international student experience? Want to get in touch with a current student from your home country? Someone with similar academic interests? A current student involved in research? Something else?
Our Global Wildcats serve as international student ambassadors. By acting as a bridge between prospective and current international students, our Global Wildcats assist the Office of Undergraduate Admission in recruiting students from all over the world.
Meet our coordinators
Martin Herrmann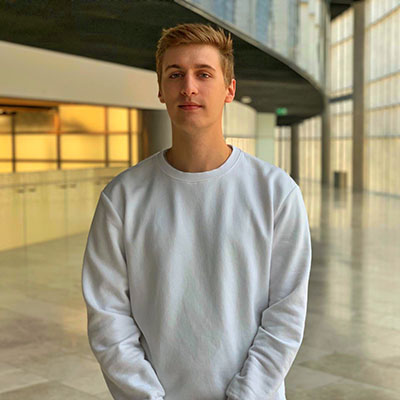 Studying: Global Health/Eastern European Studies/Middle Eastern Studies; Weinberg College of Arts and Sciences, '22
High school: United World College Robert Bosch
Hometown: Oelde, Germany/Nowa Cerekwia, Poland
On campus: International Student Association, Polish American Student Association
Fun fact: I once ordered a papaya salad (which in my head sounded like a nice, fruity dessert). I subsequently almost choked on the very (!) intense spice and a crab claw that I did not expect to find.
In the future: I want to work for the European Union!
email the COORDINATORs
Karina Patel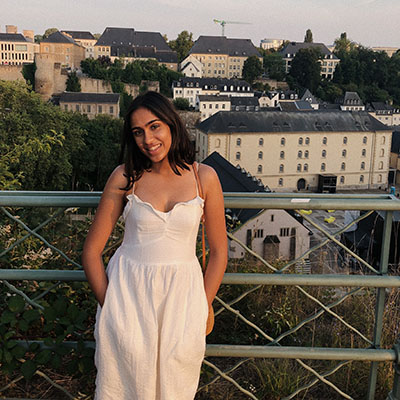 Studying: Theatre; School of Communication,  '22
High school: TASIS England, Stamford American International School
Hometown: London, England
On campus: Spectrum Theatre Company, Model UN, and various theatre productions
Fun fact: I am in love with bubble tea (so much so that I've made it at home before!)
In the future: Still figuring that out, but would hope to be in a creative industry (i.e., theatre, digital media, journalism, etc.)
Connect with the international admission team
Send us an email at nuinternational@northwestern.edu or give us a call at +1.847.491.7271 with any admission-related questions.
For current students
Global Wildcat volunteers are critical in connecting with prospective Northwestern students, often communicating via email or video chat or participating in student panels.
Back to top