Northwestern Facts
Learn more about what makes Northwestern a great place to learn and live.
You'll find top-rated academics, outstanding undergraduate opportunities and support at every level.
Outstanding Learning Opportunities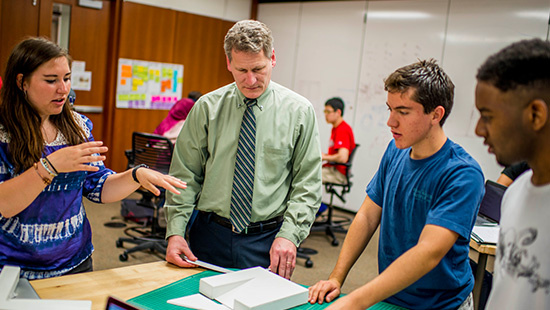 Other aspects academics at Northwestern include:
A flexible Quarter System allows students to engage in a balanced and wide range of studies
Accelerated Master's Degree Programs are available in select departments
Applied Learning Opportunities through internships, field studies, and research with internationally renowned partners across a range of industries and disciplines
6
undergraduate schools
180+
departments of study
4,000
different classes
64%
of undergraduates pursue a second major, minor or certificate
Ideal Location
Our 240-acre lakefront campus with year-round recreation options including beaches, a sailing center and an ice skating rink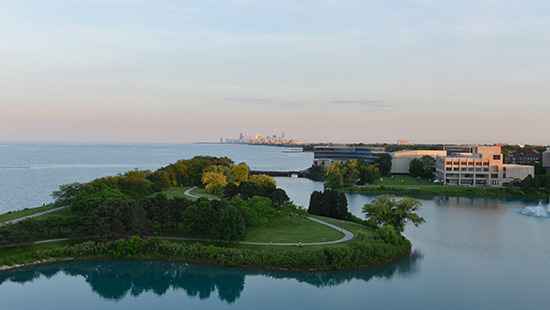 A Vibrant Campus Community
19 varsity sports in the most competitive division of the NCAA 
480+ student groups including performing arts, publications, pre-professional organizations, multicultural groups, civic engagement efforts, Greek Life and more
You'll find a quintessential college town setting in Evanston, which has hundreds of restaurants, cafes, and shops just a few blocks from campus.
Students have easy access to Chicago, a world-class city, via a free shuttle and public transportation.
Safety at Northwestern
Throughout the day, there is largely no security threat at Northwestern's Evanston campus. This is because, not only are students everywhere — from the lakefill to the walkways of the main road through campus, Sheridan — but "blue-light" emergency telephones fast alert Northwestern police if there is any problem. These phones are conveniently located at several key locations on campus.
At night, the police take extra measures to guarantee safety to students, embarking on more numerous patrols through the campus.
Airport Accessibility
Northwestern is 15 miles away from O'Hare International Airport, and 20 miles away from Midway International Airport.
There are several ways to get to campus from these airports.
Taking a cab costs $35 from O'Hare, and $50 from Midway.

 The "

Kiss-n-Fly

" bus that runs from O'Hare to downtown Evanston for $2.00 and takes about an hour.

The "L

" train runs from both airports to three different campus locations (Davis, Foster, and Noyes) and costs only $2.50 per trip.