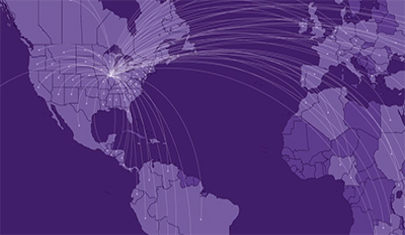 Northwestern Comes to You
Northwestern Comes to You (or, as we like to call it, "NU Comes to You") is a series of regional information sessions designed to help folks get to know us a little bit better. The NU Comes to You sessions feature a chance to interact with a Northwestern representative and ask questions about anything from the application process to being a student at Northwestern.
Available programs will vary seasonally and by region; for current programs in your area, please see the Regional Contacts section below. Please note that Fall 2023 programs will not be updated until after Labor Day (September 4).